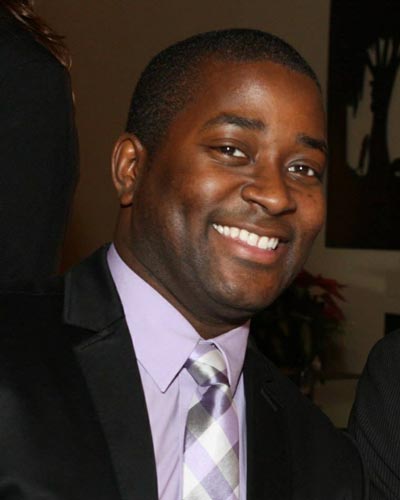 Mr. Graham is in his 1st year as the Coordinator for Visual and Performing Arts for Richland One School District. Previously, he served as the Director of Choral Activities at Dreher High School (9 years) and Crayton Middle School (5 years). He was also the music teacher at Nursery Road Elementary School (6 years) and Hopkins Elementary School (2 years).
Mr. Graham has served as the Lead Choral Teacher for Richland School District One for five years. In 2013, Mr. Graham was instrumental in establishing and implementing audition standards for Richland One School District Honor Choir participants. The honor choir experience was enhanced from student nominations to an audition process that rated student abilities in solfege, sight-singing, and vocal technique.
Under Mr. Graham's direction, the Dreher Concert Choir was featured at the 2018 SCMEA Conference. Additionally, his choirs have performed with the South Carolina Philharmonic Orchestra, the University of South Carolina Symphony, the Palmetto Mastersingers, the Sandlapper Singers, the Fort Jackson Army Band, Ethan Bortnick (prodigy pianist), and Damian McGintey (from the television shows Glee and The Glee Project). In recent years, his concert choir was featured in the SC Governor's Carolighting and at other community programs throughout South Carolina.
Mr. Graham was named the Teacher of the Year for 2020-2021 at Dreher High School. In 2015, Mr. Graham was the first recipient of the Marjorie Stands Music Educator Award by the Symphony League of the South Carolina Philharmonic Orchestra. The mission of the Symphony League is to foster, promote, and increase musical knowledge and appreciation of the performing arts in the Philharmonic. Later that year, he was nominated and selected in the 2016 class of The State Top 20 under 40 for his professional and community achievements.
Mr. Graham received his bachelor's degree in Choral Music education (1999) and a Master's degree in Choral Conducting (2015) from the University of South Carolina.  Since 2011, he has held National Board Certification in Music/Early Adolescence through Young Adulthood and currently serves on the SCMEA High School Choral Performance Assessment committee since 2016.
Click HERE for press release.