Thank you for making our 41st season a successful one despite the pandemic.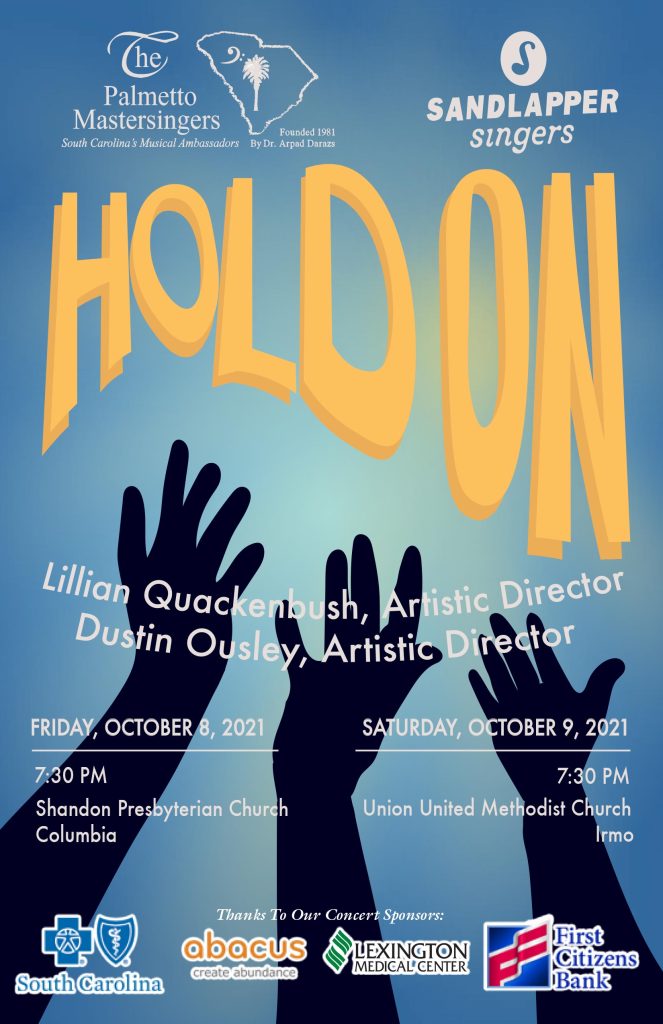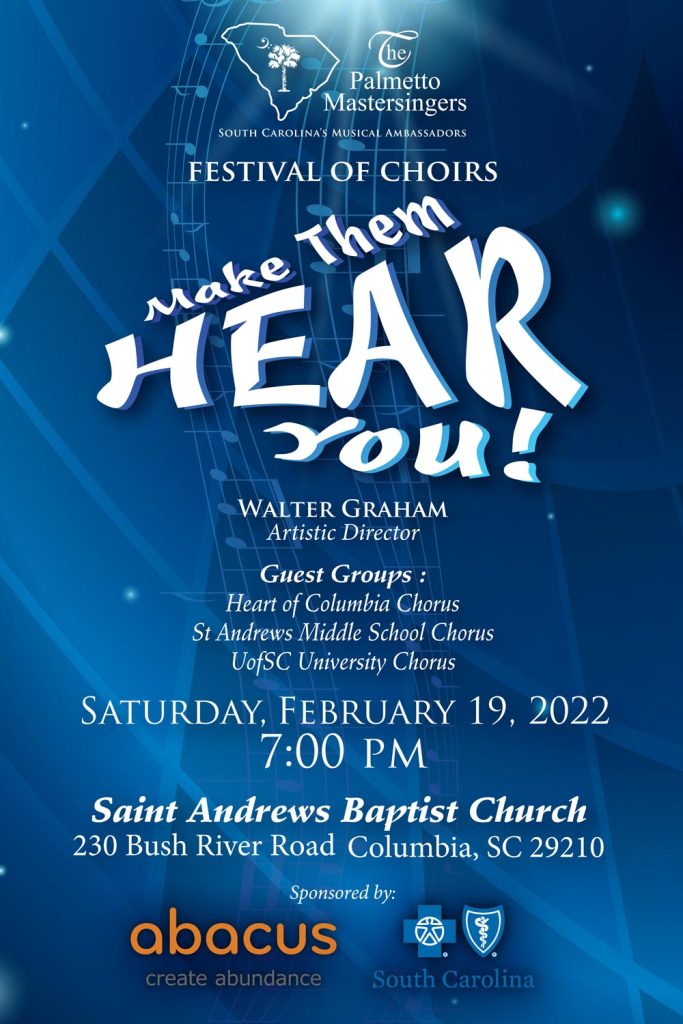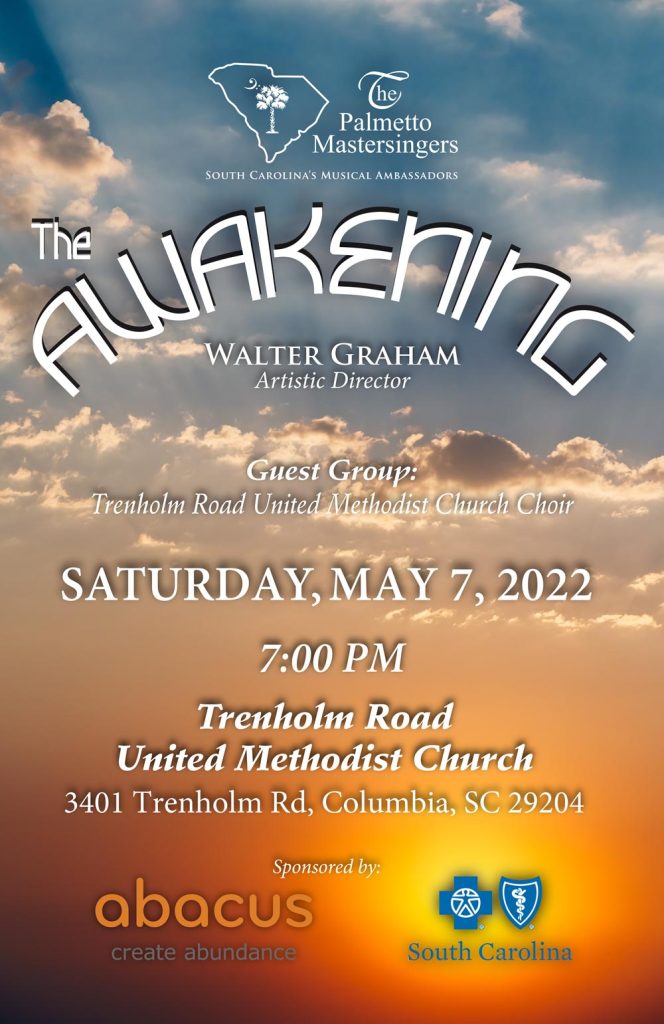 Please mark your calendar for the first concert of our 42nd season on November 12, 2022, at Trenholm Road United Methodist Church.
Watch this page for any info about possible special appearances by The Palmetto Mastersingers over the summer and for an announcement about audition opportunities or contact us at [email protected].
Contact us at (803) 765-0777 if you have questions regarding an upcoming event.
We would be delighted to sing in your town, for a company or private function, or a charitable event.
Please click here to contact us.